bhris.Digital

Creative Technologist
Fashion Communication, BDes.
Toronto Metropolitan University '23
CV available upon request.
︎︎︎ Instagram
︎︎︎ LinkedIn
︎︎︎ Email
Last Updated: October 26, 2022
prosthetics as accessory — a metaphor for the embrace of imperfection
2022

Communication & Emerging Media, Course Work

Kintsugi (金継ぎ) is the Japanese art of repairing broken pottery with gold, symbolizing the embrace of imperfection.

Instead of a prosthetic being a replacement for something that was "lost", it becomes an accessory that augments the wearer's body.

This was one of three designs proposed for an open-ended speculative design challenge to use fashion as a lens to solve body image issues in disability using 3D printing. The design aims to solves issues in sizing, heat dissipation, and aesthetics.

︎ Blender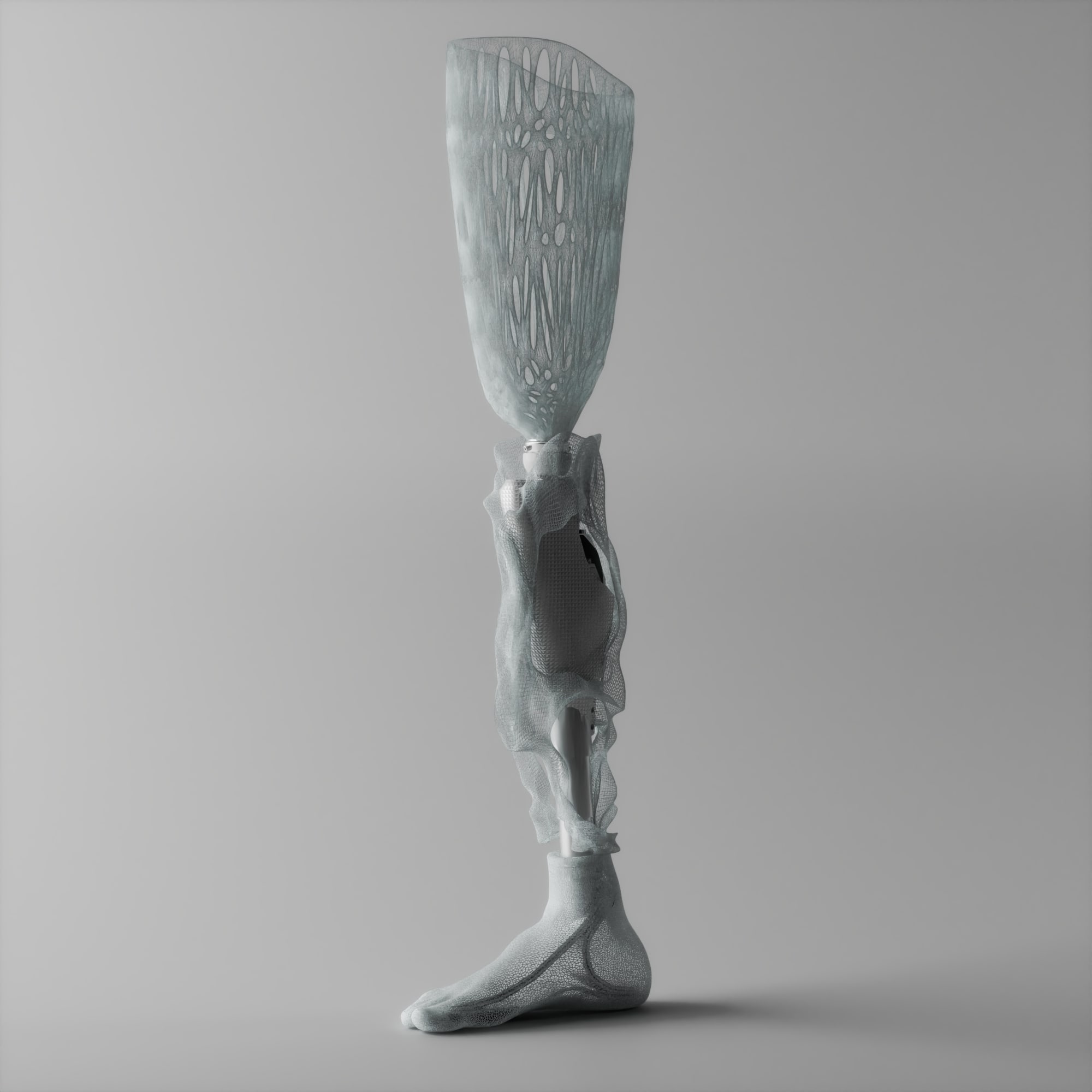 SSENSE — Significance of Things
2022
Publication Design, Course Work.
Significance of Things is a 45-page book composed of curated articles from
SSENSE Editorial
that explore the multifacted relationship we have with the objects in our lives. This was intended to be an extended brand experience for the new Everything Else category on SSENSE.
Features an augmented reality experience for SEAT DREAMS, a curated playlist that captures the feeling of coexistence for HOW TO COEXIST, and a 3D moving sculpture for RARE AIR.
︎︎︎ Click to here to view the full PDF
︎ InDesign, Photoshop, CLO3D, SparkAR, Blender
SuperHi — It's Never Too Late To Start
2022
Advertising Design, Course Work.
Multi-Platform Campaign for
SuperHi
Project was commended by SuperHi's Art Director, Learning Design Strategist, Educators, and Community Lead.
I've been a student on SuperHi's platform since 2020 and fell in love with how they taught coding as a creative medium rather than one that is purely functional.
There's an infinite amount of content on how to code, but little on how to deal with the mental barriers of ageism, burn out, and self-sabotage that comes with learning a new skill in the tech industry where it seems like everyone else was born gifted except you. This campaign aims to inspire and help people find their north star in their coding journey.
︎︎︎ Click to here to view the full PDF.
︎ Figma, Blender, Illustrator